Ok so my mommies haven't started yet. Oops.
So I'll hold until they get their yarn and catch up :)
This is what I have been occupying my time with. Things that I am wanting to put on my "to do" list: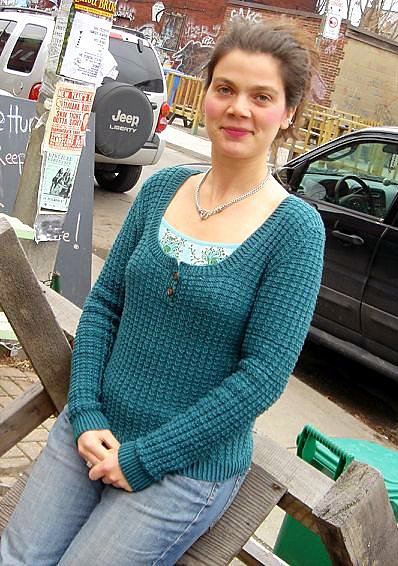 "
Thermal
" from Knitty's Winter 2006 edition.
It is knitted in Knit Pick's
Gloss
which is a fairly inexpensive yarn (I love Knit Picks!). I can make the sweater for about $32. Check......add that baby to the list.
And speaking of Gloss yarn, I must have an extra hank for these little beauties!
A
free pattern
download from Knit Picks. Aren't they the sweetest things you have ever seen???
I am also 100% in love with this pattern. I've never done lace though....
I can't figure out if I would be tackling too much to try it or not. But again, the
yarn
for this is inexpensive. Another project for less than $10!!
Also, Knit Picks has
this
new yarn for the summer and I want to do
this pattern
.
The
Sexy Knitter's Club
has a KAL going for it right now. People are whipping right through this sweater! And, again. Inexpensive project, it would cost me less than $15!
And of course, when you order from anywhere, gotta throw in the obligatory sock yarn. After all, I did
e-mail
to join the
52 pair plunge
, but haven't heard back yet. What was I thinking? 52 pairs of socks by April 1, 2008? It will be fun trying!
Ok so there ya go. What I've been doing this morning, instead of working. Better get my butt to it, if I want to put in a big ole Knit Picks order. Maybe I can even throw in the
Options
for being such a good girl. I think I deserve it!!!